Structured to provide clients with the most highly-qualified professionals, each member of the Traffic Engineering team possesses extensive experience in all aspects of the traffic engineering profession and have provided such services to numerous public and private clients, including the Florida Department of Transportation (FDOT), Miami-Dade County, City of Opa-Locka, City of Marathon and others. Our personnel are proficient in traffic engineering software including HCS, CORSIM, Synchro, SafetyAnalyst, ArcGIS, Microstation, and FSUTMS. They have also worked extensively with RCI database and CAR system, as well as MUTCD, HCM, and HSM. Our traffic engineering services include:
Traffic impact studies
Traffic safety studies
Warrant studies
Data collection
Highway Safety Manual training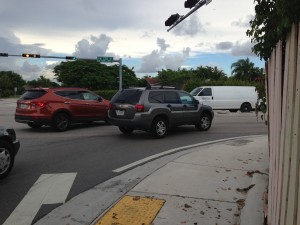 SW 120th St & SW 122nd Ave Intersection Improvements
-
HBC Engineering Company undertook a traffic safety study on behalf of Miami-Dade County Public Works Department (MDPWD) at the intersection of SW 122nd Avenue and SW 120th Street located in Miami-Dade County, Florida. MDPWD identified the intersection as a high-crash location. The purpose of the safety study was to explore opportunities to obtain Federal safety funding from the Florida Department of Transportation (FDOT) through the Local Agency Program (LAP) for use in improving safety and operations of the intersection.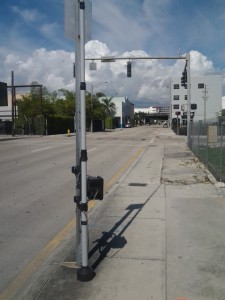 Broward Signalization Improvement Program
-
Broward County has set out to improve the signal timing strategy and integration of its traffic communication network. As an initial step the County has undertaken a progression and retiming analysis of the southwest Broward area. Metric Engineering (Metric) was commissioned to perform the analysis and HBC Engineering Company (HBC) provided the supporting role of traffic data collection for observation of existing conditions for input into traffic modeling software.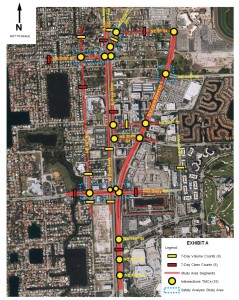 NE 203 Street & NE 215 Street Intersection improvements between US-1 & West Dixie Highway
-
Study the potential grade separation at the Florida East Coast (FEC) Railway line crossings of NE 203rd Street/Ives Dairy Road and/ or NE 215th Street to eliminate vehicle conflicts with existing freight and future passenger trains of the FEC Railway, while enhancing traffic operations and safety conditions in the area.